Happy Thanksgiving! We're doing a short family vacation right now. Orders for in-stock items will shipped on Monday Nov 26th.
Ships from:

---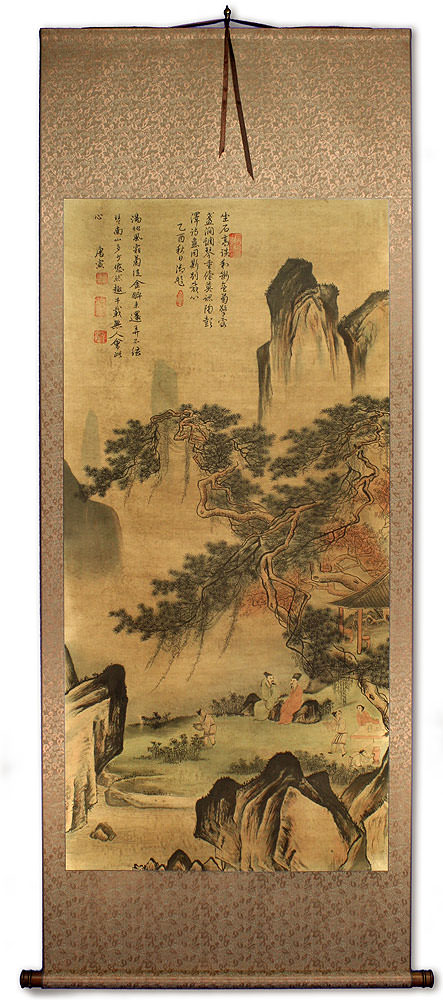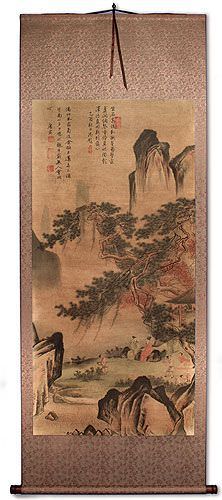 Happy Family
This is a reproduction of a painting by 唐寅 (Táng Yín). The artist lived during the Ming Dynasty. He was born around 1470 and is believed to have passed on in 1524. He was sometimes known by the honorary name of 唐伯虎 (Tang Bohu). Beyond an artist, he was a scholar, calligrapher, and poet.

I'm still working on putting together more information about the original artwork that is recreated in this reproduction. More to be added later.

The special handmade tea-stained paper gives this a lovely antique look. Even though this is a partial print that is finished with some handwork, each one is unique because of the handwork and mottling in the handmade paper.
This item was listed or modified
Mar 6th, 2018
Similar Items...
Gallery Price: $220.00
Your Price: $138.88
Gallery Price: $50.00
Your Price: $17.00
Gallery Price: $45.00
Your Price: $25.00
Gallery Price: $50.00
Your Price: $24.95
Gallery Price: $160.00
Your Price: $88.88
Gallery Price: $200.00
Your Price: $78.88
Gallery Price: $106.00
Your Price: $58.88
Gallery Price: $200.00
Your Price: $68.88
Gallery Price: $200.00
Your Price: $78.88
Gallery Price: $230.00
Your Price: $88.88